THE ROAD TO REDEMPTION hit the Amazon Top 100 Best Sellers List In Two Categories
A Road Map of Overcoming and Finding Your Essence by Lucinda Cross
For every success story there is a story of overcoming and a high level of endurance. For author Lucinda Cross, her path to success is about facing life's adversity with faith and courage.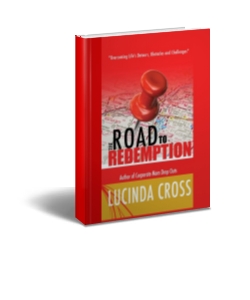 As of May 22, 2012 The Road to Redemption is climbing the charts since
on the Top 100 Amazon Best Sellers List #14 in two categories. New York bound Author and nationally known speaker Lucinda Cross plans to keep using her voice as a vessel to uplift, encourage, educate and empower women and young teens to become the best version of themselves. In a world where chaos and confusion is the norm, Lucinda Cross reaches out and touches her audience in the most vulnerable places- their hearts, souls and minds.
"Lucinda Cross is truly an authentic soul. She not only allows us to visualize her ups, down, challenges, gifts, beauty, goals, business and talents - she shares her soul and ministry for all to learn what getting up and never giving up means. 'Road to Redemption' is a blueprint to unlocking the ones true talent through listening to the whispers of the soul and spirit and acting upon the solutions provided. Thank you, Lucinda for empowering me to strive for the ultimate --- superstar authenticity!!! ~Karen Taylor Bass, PR Expert and Chief Mom, The Brand New Mommy"
The Road to Redemption is an honest examination of how Lucinda Cross does it- how she relates so effectively to her community and her network. In such a simplistic but insightful and meaningful way Lucinda Cross compares her past struggles to the challenges we face every day. Her past has been felt or experienced by all of us. The lessons she learned during her intense hardships are lessons we all can benefit from. At the age of 19yrs in college being sent away for 5 years to Federal Prison; struggles of being a single mother with a dream, leaving corporate America to start her business. But through it all, Lucinda Cross has moved forward encouraging in every setback, mentoring, connecting, and teaching. Her book is an inspirational story and guide of hard-won triumph and optimism over episodes of tragedy and hardships.
Publisher website:
www.lucindacross.com/thebook
About the Author:
Lucinda Cross is a dynamic speaker with an inspiring story and an incredible ability to touch people's hearts and souls. She is a master at turning her past into a purpose driven life and teaching others to do the same in their own lives.
Lucinda Cross has transformed and transitioned her life, and has dedicated her life to teaching others how to do the same for personal and professional success.
http://www.amazon.com/The-Road-Redemption-Lucinda-Cross/dp/0615566065/motowritnetw-20
ABOUT THE AUTHOR
Lucinda Cross is an award-winning business leader and one of today's most dynamic voices on the subject of personal and business success. She's a popular speaker and the founder of several successful and interesting businesses. She also counsels and coaches growing entrepreneurs to flourish.
Lucinda started her career in Risk Management and Performance Improvement with a degree in Organizational Management and Business. Her journey into entrepreneurship began when she became a mother and she has been building businesses ever since. She has defied the odds in life and in business and has mastered the ability to turn adversities into advantages. She travels the world sharing her message and inspiring women to Be…Create…Connect and Collaborate.
She is the author of two book projects, author of Corporate Mom Drop Outs, and the Amazon Best Seller, The Road to Redemption.
Today Lucinda runs Activate Academy offering products and services in personal development and professional leadership.
Lucinda writes and lectures extensively and her clients include many prestigious organizations. She's been featured on ABC, NBC NY1, Daily News, LA Times, Working Mother, Babble Top 100, the Al Sharpton show and recently on the Tom Joyner morning show.
She is a mother of three and a wife and currently resides in New York City.
Lucinda Cross, Activate! Dynamic Transitions and Powerful Transformations


www.lucindacross.com
Contact me:
virtuallucinda
asklucindacross
PURCHASE | MORE INFORMATION
http://www.amazon.com/The-Road-Redemption-Lucinda-Cross/dp/0615566065/motowritnetw-20
EXCERPT
We've all been there at that make it or break it moment in our lives.
That moment where it seems as if time stops and the world is spinning, but you are not moving.
You have a decision to make. You have an obstacle in front of you that you did not expect or did not suspect it to be.
Maybe you haven't attained the success you feel your hard work should have brought you by now or maybe you feel you have the talent to be all that you can be, be the expert in your field, but you just can't seem to put that talent or those skills into position to be useful when it really counts.
Maybe just maybe you feel your potential or this gift you have just isn't being tapped and you have no clue what's missing or what's holding you back.
You are keen on not wasting any more time wallowing in the self- pity party. You're not interested in looking back into your childhood; you simply want to move forward. You don't want to be sabotaged by self-doubt any longer. You don't want to be paralyzed by panic or fear. You want a goal that will tap your full potential and you want courage and determination to go after that vision, no matter how unrealistic, out of your mind it may seem to others, no matter how much heat you have to endure, no matter how many setbacks you have
to fight to overcome.
You are in full pursuit of success and happiness.
We are all fighting this fight on a daily basis.
This book can help. This book will help. It encapsulates a program that transformed people in all walks of life. I have been on a mission to bring out peoples best, no matter what they did in the past or what they do for a living.
I learned that my market, my audience lacked self-confidence, feared the unknown, terrified of failure, couldn't focus or concentrate, they were fear paralyzed and mistakes from their past hindered them.
In writing this book and crafting the program that is the next step after reading is designed to help each reader to overcome these obstacles in 5 major areas.
Focus
Determination
Action
Perspective
Mindset
The information provided in this book is about creating the future, not trying to erase the past; about uplifting, inspiring and empowering you to make lasting changes, not excuses for what has already happened.
Whatever success you envision, whatever you are called to do, whatever goal you set for yourself, I want you to see it as your choice and chance to make a difference in your life and the lives of others.
My job in these pages is to empower you to make the decisions you deem necessary to achieve your goals and live your best life, the best way you know how.
To be empowered and activated, one must also be inspired. To that end I've included my story of change on my personal Road To Redemption.
No journey can begin, no route can be plotted, and no mission can be accomplished without you taking the first step to make a decision.
What are your intentions in reading this book?
What do you hope to gain?
Where do you stand in your life right now?
You can clearly add your own journey and road map on your Road To Redemption. You can do this; you
can change your portion of the people in the world. I will support you to get you through it. I will talk you through it, but you must be ready to meet me at the start line.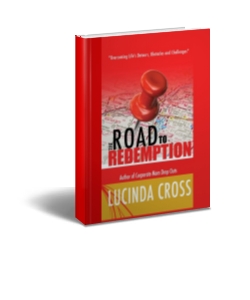 Lucinda Cross, Activate! Dynamic Transitions and Powerful Transformations


www.lucindacross.com
Contact me:
virtuallucinda
asklucindacross